Workshop: Tempeh, an adventure in traditional fungal fermentation
Samstag, 16.11.2019
11.00-13:00 Uhr
Werkhalle Union Gewerbehof
Workshopleiter Antoni Gandia
Teilnahmegebühr: 15,00 €
Nicht vorrätig
Beschreibung
This hands-on workshop will offer you a simple and reproducible method to grow your own fresh and tasty Tempeh at home. Tempeh is a popular and traditional fermented food with origins in Java (Indonesia) that is slowly taking over the Western kitchens as a healthy and cruelty-free alternative to meat products. Tempeh is usually made by fermenting soybeans with the edible fungus Rhizopus oligosporus, forming firm cakes with exceptional nutritional and textural qualities that are considered a smart source of protein. Tempeh takes less than 48h to ferment, being very versatile and quick to prepare in the kitchen, where it can provide earthy and umami flavours to a huge variety of dishes. A fungal adventure is served, bon appétit!
Contents of the session
Introduction to the history of Tempeh, its properties, production and types
Step by step walkthrough of the process of making Tempeh
Hands-on producing your first batch of tempeh by using common kitchen tools
Use of other legumes, cereals and herbs to prepare innovative Tempeh variations
Preservation and gastronomical uses of Tempeh
Getting to know related fungal fermentations (koji, miso, natto)
Included with your ticket
Step by step DIY guide for fermenting Tempeh at home
Tempeh starter bag (30g)
Beans and other legumes and cereals for the hands-on practice
Plastic bags for incubation and other necessary tools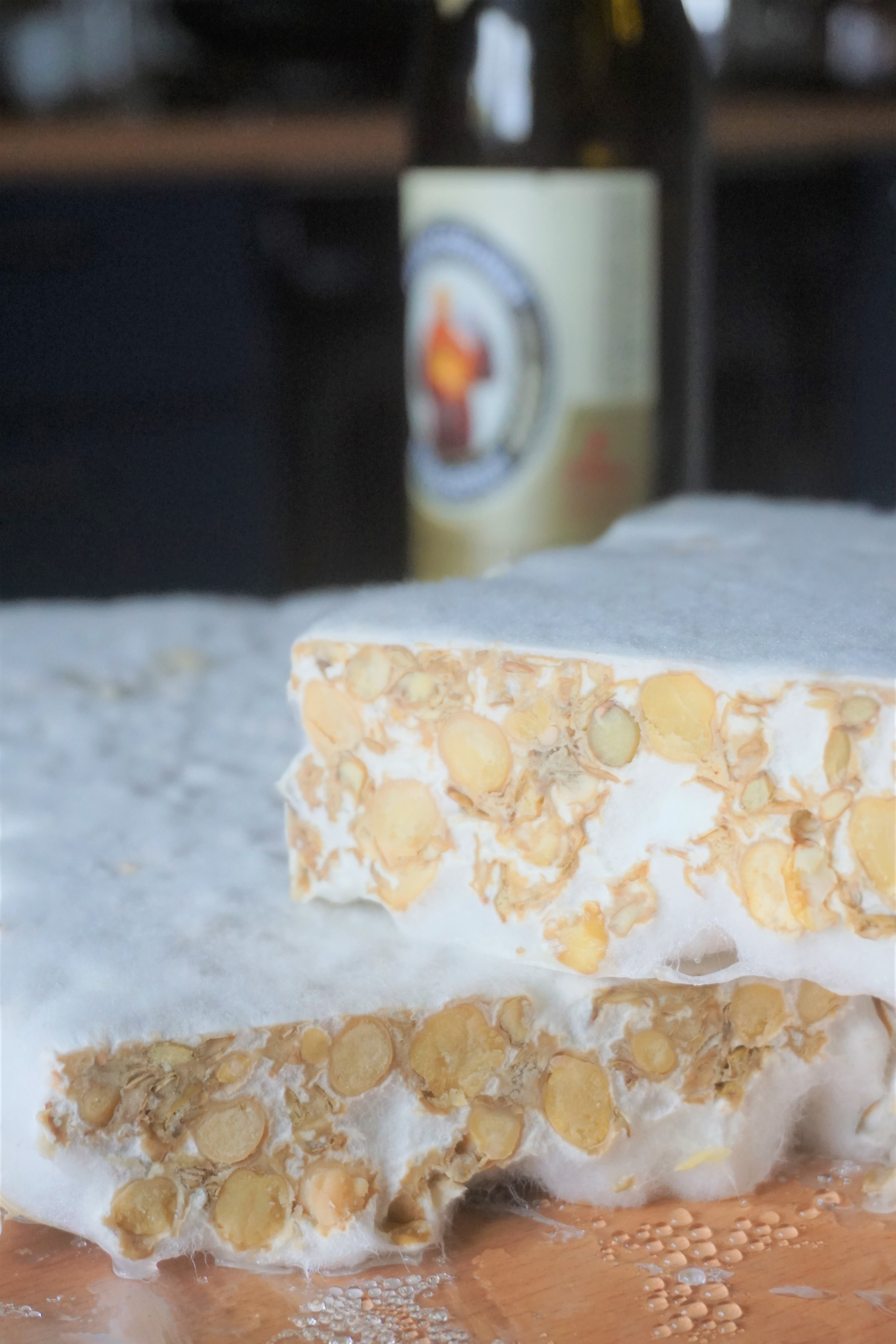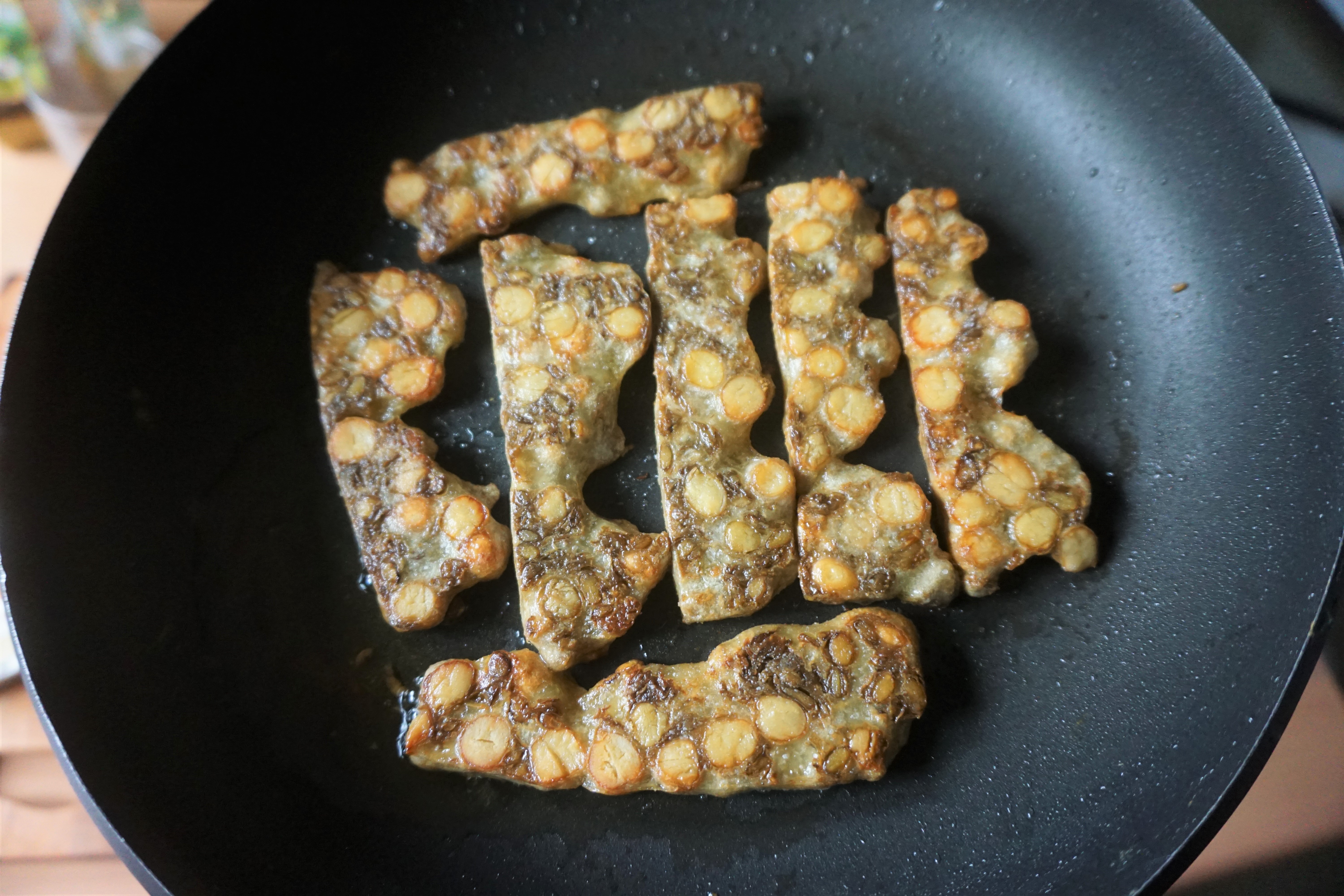 Notice: All contents of the workshop will be taught in English, although the instructor has a basic understanding of the German language and he is willing to help the attendees that may have difficulties following the lecture. Paper sheets and pens will be available for the participants to take notes. The instructor will provide DIY guides for making Tempeh at home, these printed manuals will be written in both English and German.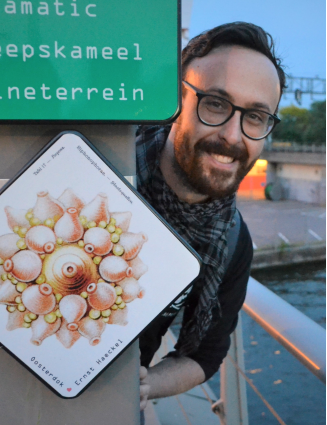 Antoni Gandia M.Sc. Cellular and Molecular Biology of Plants, 2011, Polytechnic University of Valencia. Antoni is an adventurous research scientist specialised in fermentation and fungal biotechnology. Since March 2018 he is the Chief Technology Officer at MOGU, an Italian start-up that focuses on the use of mycelium-based technologies to develop a family of sustainable bio-composite materials and food products. Antoni has previously worked in several international biotechnology companies and organisations across continents such as Ecovative Design LLC (2016-2017), Mushroom Research Center Austria GmbH (2015), and Mondo Mycologicals B.V. (2014-2015). Since 2014, he is an active member of the Innovative Citizen community of makers, farmers, artists and designers, teaching different workshops on mushroom cultivation and fungal biomaterials.